Our network has surpassed over 5,000,000 minutes of voice traffic!
Check out our latest VoIP brochure on "What does that mean to my Business?"
How do we compare against the Big Budget advertisers and their Huge Radio Ads….
Watch a video on how easy it is to unbox, setup and use your new Cisco phones….
Phone Service as low as $25 a month.
Reduce your business phone bill now!
Eliminate costly legacy carriers.
All Local/US based LD included.
Voicemail to E-Mail included.
Keep your existing numbers.
Desktop fax available.
Is your business offline if the lights go out?
We have disaster plans!
dais Technology Partners is a full service Voice-Data-Video design, integration, security and cabling solution provider.
With technical expertise and proven solution implementation of products and services from Cisco, Polycom, NEC, AVAYA, Plantronics, Dell, Microsoft, and many more.
dais associates include Voice experts, award-winning, former Chief Technology Officer's and proven technical engineers.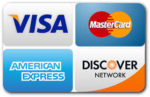 Payment solutions are always available, we can finance systems/projects through our leasing programs.  We also accept most major Credit Cards.